Colin Beeson – Musical Director
COLIN BEESON received his early musical education and training in London and at the University of Reading. He moved to Manchester in 1975 in order to take up a position as lecturer at the Royal Northern College of Music (RNCM) from where he recently retired from his role as its Deputy Principal to embark on a freelance career that has included conducting, examining and education consultancy across the UK, in Eastern Europe, Singapore and Hong Kong.
As a conductor, Colin has worked with numerous choirs and choral groups, including a number of television appearances. As an academic, one of his main interests – and his passion – is for 19th century Italian opera, especially the operas of Verdi. This led him to accept an invitation to join Wilmslow Opera to conduct Verdi's Simon Boccanegra, after which he remained with the company for several years as its Principal Conductor and Music Director, conducting operas including A Masked Ball, Cavalleria Rusticana, Pagliacci, and Norma. Since retiring from the RNCM Colin has found time again to work in opera and is currently the Music Director of Preston Opera with whom he has performed Offenbach's Orpheus in the Underworld, The Tales of Hoffmann and La belle Hélène, as well as Verdi's A Masked Ball, Aida and La Traviata, and Leoncavallo's Pagliacci. Future plans include performances of Nabucco with Preston Opera in March 2015.
Colin was much appreciated as Music Director at the St Gauderic Festival in 2012, 2014 and 2015, and conducted the Festival Chorus in 2013 in performances of Max Taylor's I Have a Dream, to commemorate the 50th anniversary of the famous Washington speech by Dr Martin Luther King, and John Rutter's Feel the Spirit. He is delighted to return to St Gauderic to work with the Festival again this year.
COLIN BEESON a suivi sa formation musicale à Londres et à l'Université de Reading. Il s'installe à Manchester en 1975 afin d'occuper un poste de chargé de cours à la Royal Northern College of Music (RNCM) d'où il a récemment pris sa retraite de Principal adjoint pour se lancer dans une carrière freelance qui inclut la direction d'orchestre et de choeur, a travers le Royaume-Uni, en Europe de l'est, Singapour et Hong Kong.
Comme chef d'orchestre, Colin a travaillé avec de nombreux chœurs et chorales, dont quelques apparitions à la télévision. En tant qu'universitaire, l'un de ses principaux intérêts – et sa passion – est pour le XIXe siècle l'opéra italien, en particulier les opéras de Verdi. Cela l'a amené à accepter une invitation à rejoindre l'Opéra de Wilmslow, à diriger Simon Boccanegra de Verdi, après quoi il est resté avec la compagnie pendant plusieurs années. Comme principal chef d'orchestre et directeur musical, il dirige des opéras dont Un Ballo in Maschera, Cavalleria Rusticana, Pagliacci, et Norma. Depuis sa retraite de la RNCM Colin est actuellement le directeur musical de l'opéra de Preston, avec qui il a joué Orphée aux enfers, les contes d'Hoffmann et La belle Hélène d'Offenbach, mais aussi les operas de Verdi, Un Ballo in Maschera, Aïda et La Traviata et Pagliacci de Leoncavallo. Ses plans d'avenir comprennent des représentations de Nabucco avec l'Opéra de Preston en mars 2015.  Colin était très apprécié comme directeur musical au St Gauderic Festival en 2012, 2014 et 2015.   Il est très heureux de revenir en France pour travailler avec le Festival cette année encore.
Alec Crowe Organist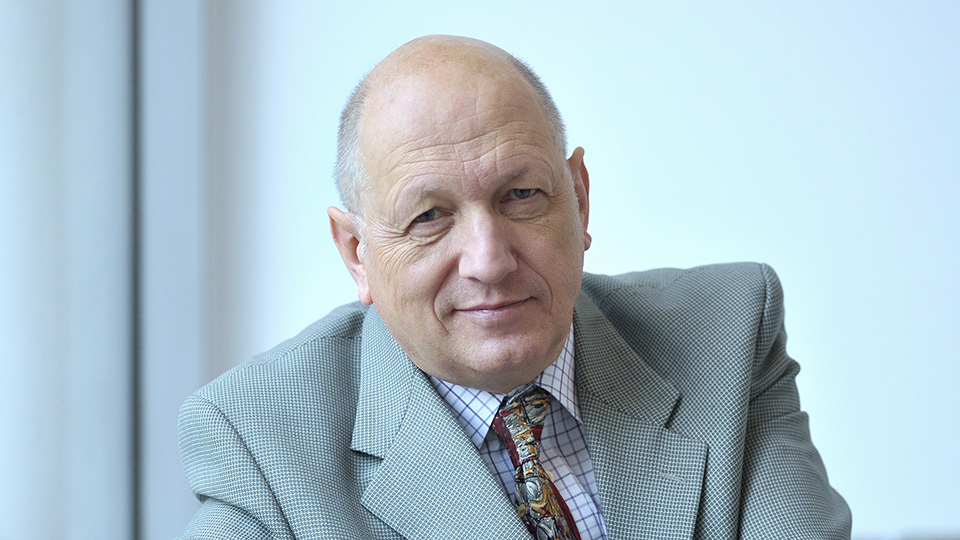 Alexander was born and grew up in Edinburgh. In 1966 he went to Cambridge University as Organ Scholar of Sidney Sussex College. After graduating, he remained at Cambridge for a further three years as a research student, spending part of his time attached to the University of Helsinki on a Finnish Ministry of Education Scholarship, undertaking research into the early unpublished works of Sibelius. In 1973 he took up a position as répétiteur at the Lower Saxony State Theatre in Hannover, in what was then West Germany. He was appointed Principal Stage Band Conductor there in 1976 and Head of Music Staff in 1977.
On returning to the UK in 1981, Alexander was appointed Senior Tutor, Opera Music Staff, at the Royal Northern College of Music (RNCM) in Manchester. He became Head of Opera Music Staff in April 1992. Since 1998 he has also been the director of the Easter Baroque Courses run by the Yorke Trust in North Norfolk.
From 2001 until 2010 Alexander was Head of the School of Vocal and Opera Studies at the RNCM; he was made an Honorary Fellow there in 2001. He remains on the staff there as a visiting répétiteur, and now holds a post in the Opera Faculty at the Royal Academy of Music. His freelance career continues as a coach, accompanist and organist.
Anna Chiu Hoi Ching   accompanist
Anna Chiu graduated with a Master of Performance in Piano Accompaniment from the Royal Northern College of Music, Manchester. She studied under the tutelage of David Jones and has participated in masterclasses with Malcolm Martineau, John Mark Ainsley, James Baillieu, Julius Drake, Helen Cha and Amy Size.
After being selected as one of the Leeds Lieder Young Artists 2018 she performed at the Breakfast Concerts at Leeds College of Music. At the RNCM, she won the Piano Prize in the 2018 Chris Petty English Song Competition and performed in the Claude Debussy Mélodies Workshop as part of the RNCM Debussy Centenary Conference and a Melofonetica Workshop.
Anna has performed in recitals at St Ann's Church, Manchester, and as a member of RNCM Songsters she performed in the 2018 Day of Song and the 2017 Open Day.
In 2018, Anna was the rehearsal pianist for Opera Hong Kong Children Chorus in their production of The Magic Flute. She worked with Hong Kong Youth Choir in preparation for their performance of J S Bach Motets. She played for Look at the World with John Rutter in a concert, singing day and conducting masterclass lead by John Rutter. With the RNCM Chamber Choir, Anna has worked on preparing their performance of JS Bach's St John's Passion in 2017.
As a harpsichordist, Anna won the Brodsky Cross-School Prize with the Lucrezia Trio in 2017. She also played chamber organ with the RNCM Baroque Soloists.
Anna is looking forward to working with Warrington Musical Society as their rehearsal pianist starting from September 2019.
Anna Chiu Hoi Ching appears by kind permission of the RNCM.
Rachel Speirs soprano
Scottish Soprano Rachel Speirs is currently in her first year of a Master of Music degree under the tutelage of Sarah Rhodes and Eiddwen Harrhy and is generously supported by The Cross Trust, Headley Trust, Hargreaves and Ball Trust, and the Scottish International Educational Trust. In June this year Rachel was delighted to win the prestigious Joyce and Michael Kennedy Award for the Singing of Strauss at the RNCM.
Rachel's recent operatic roles include Aminta Il re pastore, The Voice of a Bird The Pilgrim's Progress, Papagena and cover Pamina Die Zauberflöte, Suor Osmina Suor Angelica, Rose Lakmé, Mustardseed A Midsummer Night's Dream, and Mary Hildebrand Street Scene. On the oratorio and concert platform she has sung as soprano soloist in Handel's Messiah, Bach's Christmas Oratorio, and Vivaldi's Gloria, as well as premiering several new works such as John Joubert's final work Remember with recorderist John Turner and the Villiers String Quartet. In April, Rachel was honoured to perform as soprano soloist in a special celebration concert for the late founding principal of the RNCM Sir John Manduell alongside many of his contemporaries and fellow composers.
Rachel Speirs appears by kind permission of the RNCM.
Flora Birkbeck mezzo – soprano
Flora Birkbeck has recently obtained her Bachelors of Music with First Class Honours from the Royal Northern College of Music in Manchester, where she studied under the renowned soprano Mary Plazas. She plans to begin her Masters of Music at the RNCM in 2020. Recent operatic engagements with the RNCM include Woodcutter's boy in Vaughan Williams' The Pilgrim's Progress, Nun in Puccini's Suor Angelica , Tisbe in Rossini's La Cenerentola scenes, Annio in Mozart's La Clemenza di Tito scenes, Chorus in Offenbach's La Vie Parisienne and Handel's Theodora and Scenes Chorus in Mozart's Ascanio in Alba and Idomeneo. Recordings include In The Summers Long Ago, Sullivan Songs with David Owen Norris and as part of the Chorus in Victorian Opera North West's recording of Alfred Cellier's Dorothy. Flora's contemporary opera roles include creating the role of Romy for Eldad Diamant's chamber opera MRDS in 2017 and singing several principal roles in the premieres of 5 contemporary operas with MCYO. Flora created Offstage Opera in 2018, an immersive opera ensemble with whom she performs regularly.
Flora Birkbeck appears by kind permission of the RNCM.
Gabriel Seawright tenor
Welsh – Irish Tenor, Gabriel Seawright, is an opera singer whose repertoire covers a diverse range of music. He is currently studying under Paul Nilon at the Royal Northern College of Music. Gabriel has worked with Longborough Festival Opera for four seasons, performing Saturino in La Calisto, First Armed Man in Die Zauberflote, Basilio (Cover) in Le Nozze Di Figaro, and chorus in La Traviata.
Other highlights include Berlioz' Grande Messe de Morts and Britten's Peter Grimes with the Bergen Philharmonic, and Soloist in Mozart's Requiem for the BMS singers. For RNCM, he has sung Messenger in Handel's Theodora, Chorus in Weill's Street Scene, Mozart's Cosi Fan Tutte, and Offenbach's La Vie Parisienne, as well as excerpts from Verdi's Falstaff, Mozart's Le Nozze Di Figaro and Gilbert and Sullivan's Ruddigore. He also took part in Vaughan William's Sea Symphony at the BBC Proms, and is featured on the Gabrieli Consort's recording of Britten's War Requiem. This season, he will sing Le Premiere Commissaire in Poulenc's Dialogue des Carmelites at the RNCM.
Gabriel also sings as a founding member of The Apex Singers, an accapella group which explores repertoire ranging from folk and art songs, to popular music, under composer and arranger Oliver Lambert. Gabriel is also a keen recitalist, and is currently working on future recitals of Wolf, Strauss, and other repertoire with pianist Tomek Pieczora.
Gabriel Seawright appears by kind permission of the RNCM.
Peter Lidbetter baritone
Peter Lidbetter is studying for a post-graduate diploma at the Royal Northern College of Music with Nicholas Powell, having completed his master's degree there with distinction last year. His study is generously supported by the Choir Association of St John's College, Cambridge. Peter graduated from Jesus College Cambridge in 2015 where was a music student and choral scholar, winning the Margaret Mair prize for vocal performance in his final year. Subsequently he worked with the Choir of St John's College Cambridge as a lay-clerk.
Peter made his professional operatic debut in 2018 as Colline (La Bohème) with Flat-Pack Opera and has also played Figaro (Le Nozze di Figaro) and Sarastro (Die Zauberflöte) with the same company. He played the role of Policeman in the UK premier of Williams' Orphans of Koombu at Buxton Festival Opera this summer, having previously performedin the choruses of Mozart's Idomeneo and Verdi's Alzira with the same company last year. At the RNCM he has performed the roles of Simone (Gianni Schicchi) and Evangelist (Pilgrim's Progress). Prior to this he had sixteen operatic credits with the Cambridge University Opera Society, including Sid (Albert Herring), Tarquinius (The Rape of Lucretia) and Zebul (Jephtha). He also premiered the role of The Countin Owain Park's contemporary opera The Snow Child at the Edinburgh Fringe Festival. Other recent solo performances include both Bach Passions, Mozart's Coronation Mass, Schubert's Mass in B flat and Magnificat, Handel's Messiah, Rossini's Petite Messe Solennelle with the Nottingham Bach Choirand Mozart's Requiem and the Haydn Nelson Mass with Christopher Herrick and the Brandenburg Sinfonia.
"Peter Lidbetter is an eloquent soloist"
– BBC Music Magazine, 2017
Peter Lidbetter appears by kind permission of the RNCM.